BrightStar Senior Living, Inc.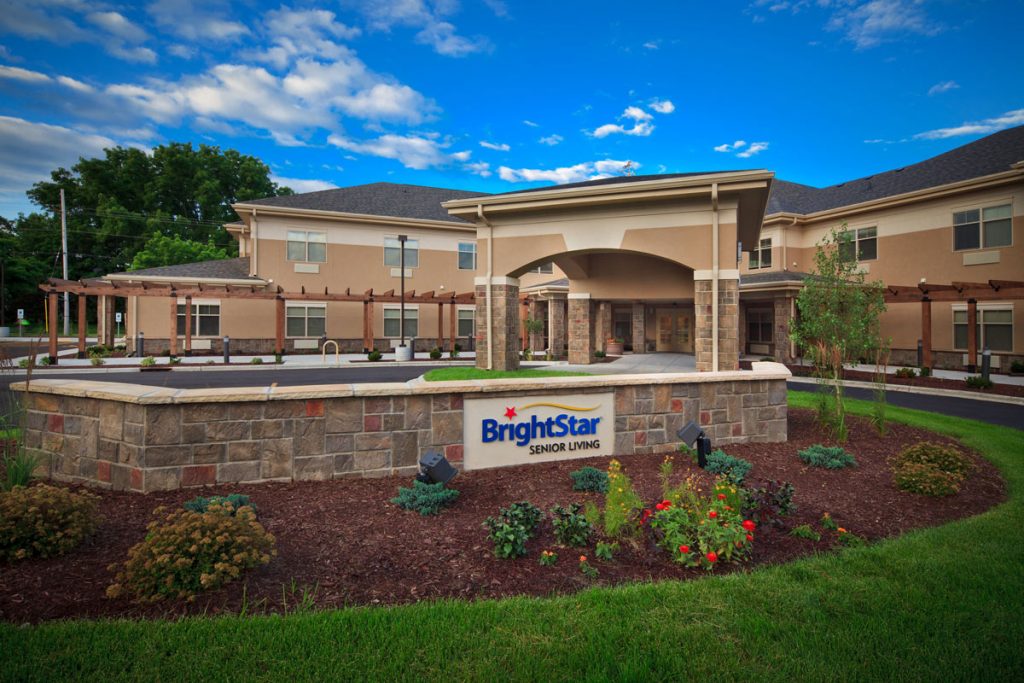 The BrightStar Senior Living Community in Madison, Wisconsin features 16 resident units of Assisted Living and 14 resident units of Memory Care with centralized activity and gathering spaces.
The project is constructed of a concrete foundation supporting a two-story structure that integrated a structural steel frame, metal deck with concrete slabs, load-bearing cold form metal stud walls and roof trusses, as well as CMU shear walls.
To be mindful of the surrounding residential neighborhood the project includes generous amounts of stone, stucco and textured roof shingles similar to the area. The roof is also divided into smaller segments to reduce the building's overall scale and to nurture strong residential relationships.
All Memory Care residential units are located on the second floor, in a clustered "neighborhood" setting, organized around a protected, enclosed memory care balcony. Assisted Living units are located on the first floor in separate wings of the building adjacent to living and dining areas.
ABC-WI – Projects of Distinction – Gold Award