Fostering effective, safe practices in all of our work.
OUR PEOPLE ARE OUR PRIORITY
Safety is not just a requirement but our commitment at Stevens Construction. We are dedicated to ensuring the health and well-being of our employees, project partners and the public.
Our safety culture is built from a foundation of education and communication. Employees are empowered to make safe decisions and work as a team to achieve daily project goals. With a "Boots on the Ground" approach, our safety culture is field focused, ensuring that safety is planned into every operation allowing quality and productivity to thrive.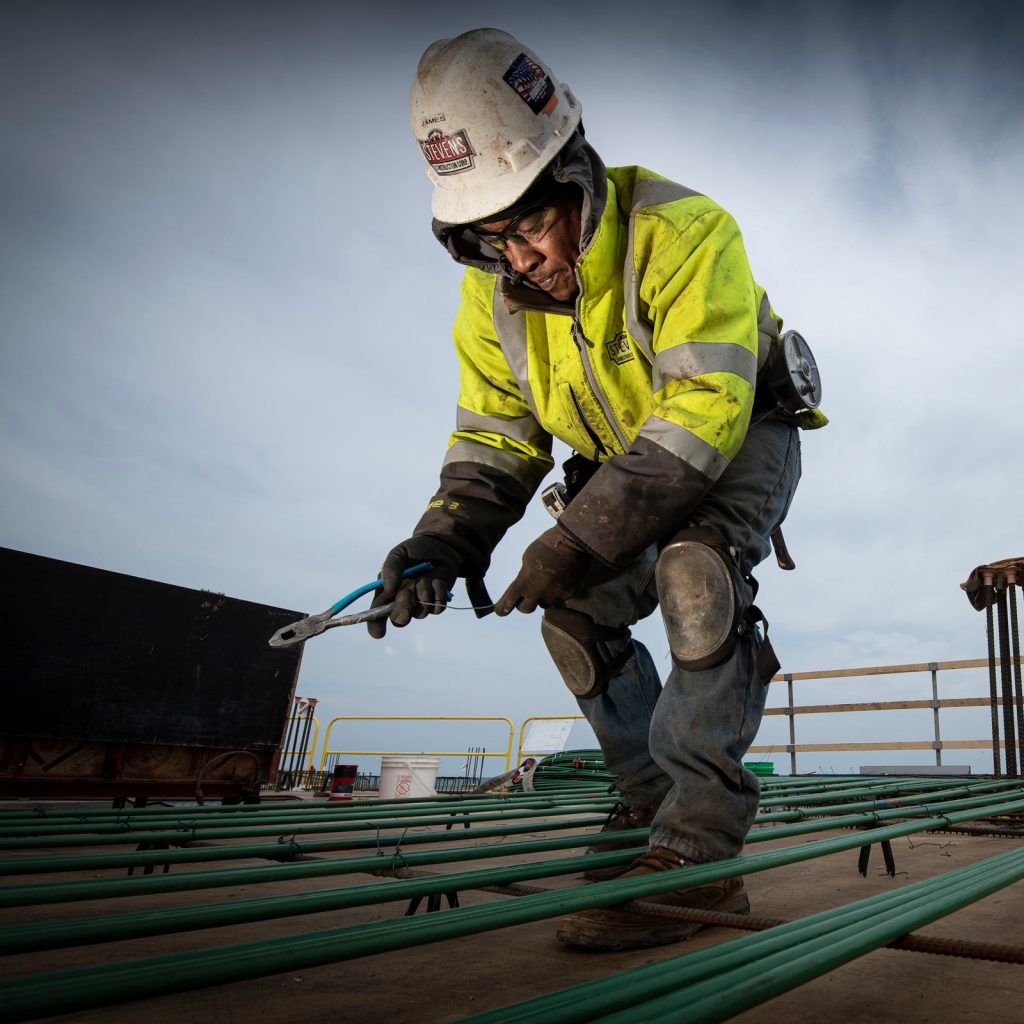 An extensive safety program was developed and is continuously molded to reflect our current safety operations. We believe that our safety program should be easy to follow while directly reflecting how we execute our work safely.
By streamlining our safety program, we have improved safety performance at the field level through uniform expectations and enforcement. Project Leaders are educated and supported by our in-house safety department who oversee our daily safety operations to ensure compliance.
Stevens has committed to their clients, and employees, that projects will represent the highest standards in safety for the construction industry. Stevens believes safety is a management function that requires management's participation in planning, setting objectives, organizing, directing and controlling the program. Our Safety Program exceeds compliance requirements of all occupational and environmental safety and health regulatory issues.
The purpose of our Corporate Safety Program is to provide for the safe accomplishment of all Stevens work activities.