Certco Fleet Maintenance Facility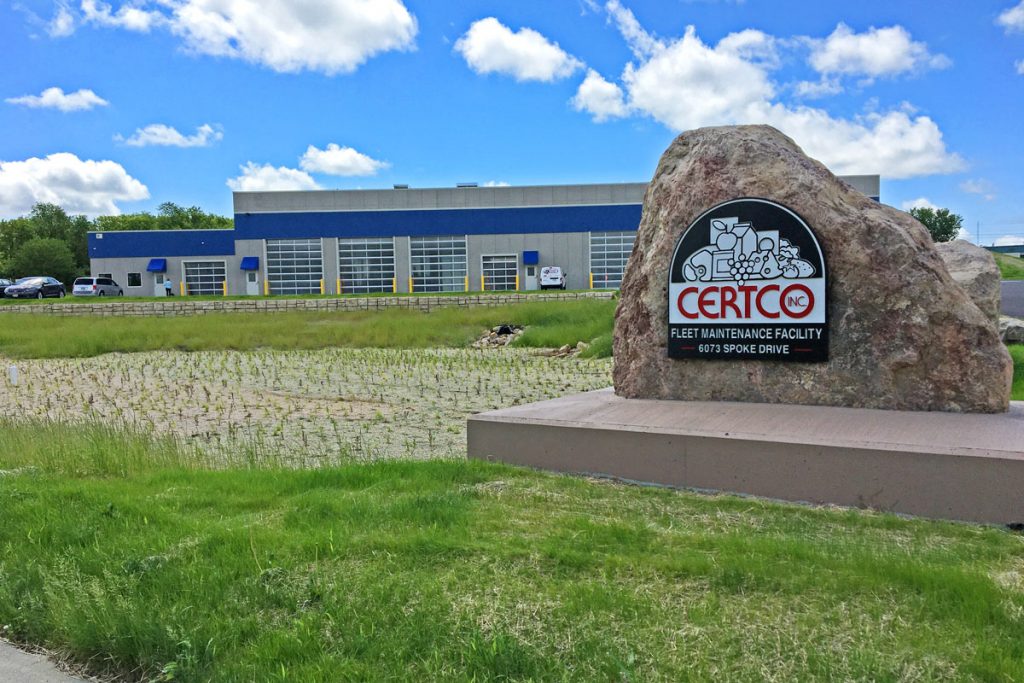 The Certco Fleet Maintenance Facility in Fitchburg includes trailer repair bays, tractor repair bays, a trailer quick service bay, car repair shop, tool rooms, parts rooms, oil rooms, mezzanine level storage areas and an employee break room and office area.
Multiple preexisting trees were preserved throughout the duration of construction to help maintain the forested environment surrounding the area. The building façade includes an exposed aggregate concrete finish along with eye-catching Exterior Insulation and Finish Systems (EIFS) accent banding that wraps the building and the large sectional door openings.
The building interior includes in-floor heating, urethane cement flooring with epoxy and polyurethane topcoats, and painted finishes of all walls, ceilings, doors, and exposed ductwork, piping, and conduit providing a crisp and vivid appearance.
ABC-WI – Projects of Distinction – Silver Award
AGC BUILD Wisconsin Award