Fresh Thyme Farmers Market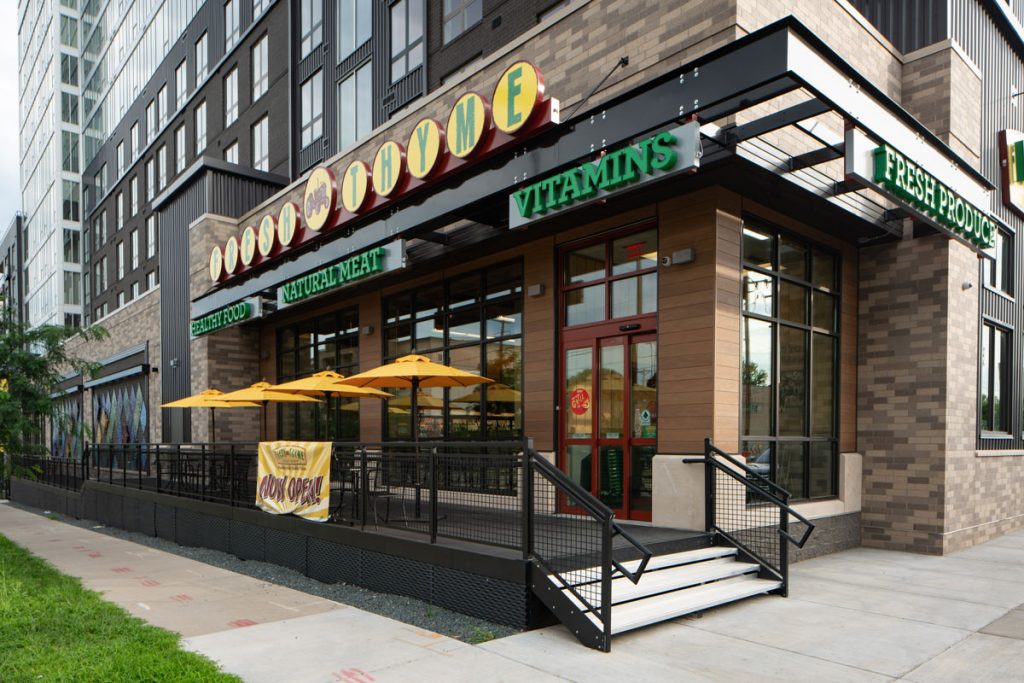 Located on the ground floor of The Link Apartments is a 31,026 square foot Fresh Thyme Grocery Store.
With 30 spaces of surface parking, as well as 100 underground parking spaces, this store has an abundance of parking for the densely populated urban area.
A unique feature of this project is the "cartilator," the escalator made to carry the shopping carts down to the underground parking structure so customers can get their groceries down to their car with ease.
ABC MN/ND – Excellence in Construction – Honorable Mention