DSI Real Estate Group, Inc.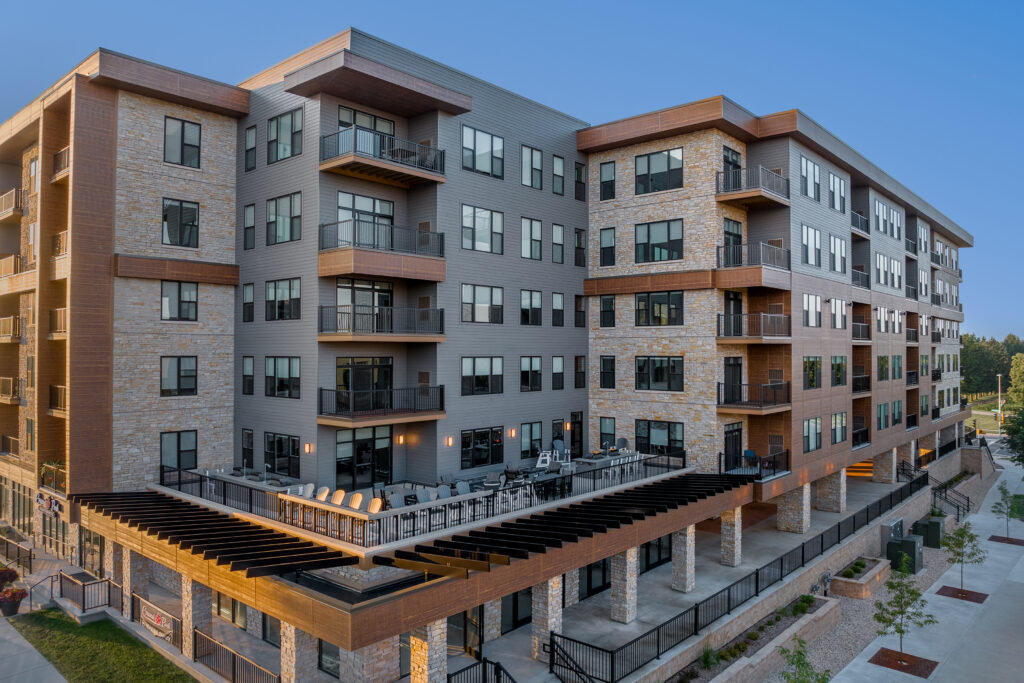 The Grand Park Apartments project is a recent addition to the broader Grandview Commons development on Madison Wisconsin's far east side. The bustling community has seen rapid growth in both residential and commercial buildings over the past two decades.
The six story, mixed-use project contains 147 studio, one- and two-bedroom units and two commercial spaces for retail and/or restaurant use totaling 5,600 square feet. Nestled between a park and several commercial buildings, the Grand Park Apartments provide the area's growing demand for housing and commercial space, while connecting the public to restaurants, shops and offices with its open-air plaza, water feature and breezeway.
Grand Park Apartments serve as the missing piece of the community puzzle. Not only does the building bring vibrant residents and businesses to the community, with its 14,500 square feet of open-air plaza space, the area's commercial and residential buildings are linked together allowing people to easily traverse the area.
AGC BUILD Wisconsin Award