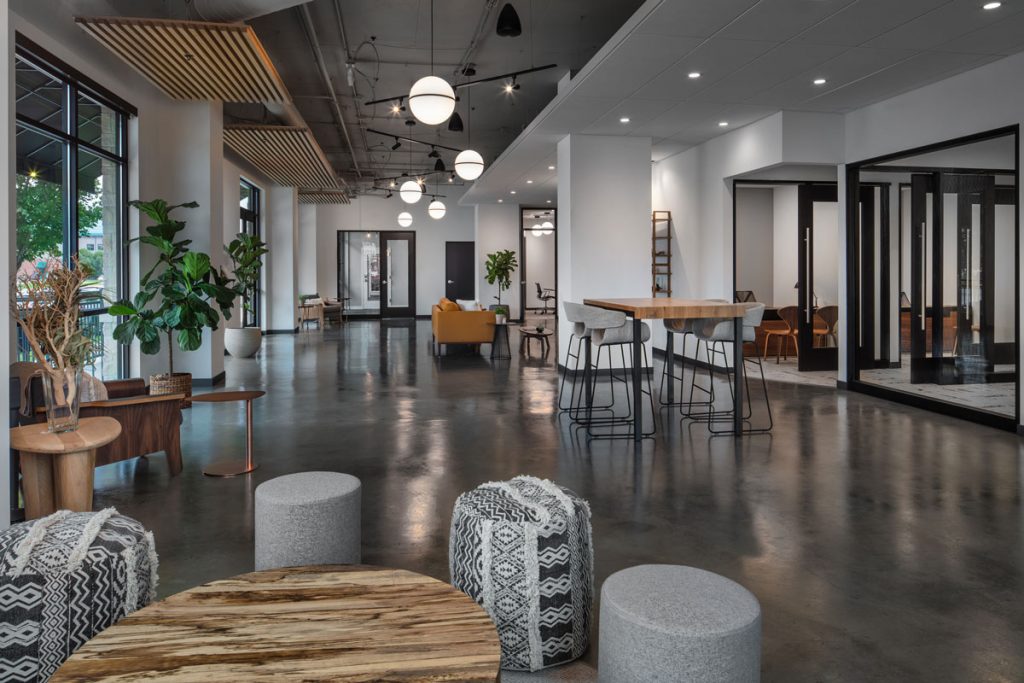 One of the ground-space tenants of the West Washington Place apartment building was Sprinkman Real Estate. We worked closely with this tenant to build-out the space.
The office consists of various private offices, phone booths, design and kitchen showrooms and designer workrooms. The West Washington Place structure has two levels of above-grade, post-tensioned concrete. The Sprinkman office space is within the ground-level of post-tensioned concrete and the infill walls are steel stud framing.
The space is well showcased from the exterior of the building and has an impressive main entrance. Large interior storefront windows and doors make up a large portion of the long corridor entrance. Elegant finishes incorporated into the project include various decorative fixtures, custom wood wall and ceiling panels, rustic charred reclaimed hemlock, quartz surfaces and decorative tile.
Prior to beginning the project, the space went through a re-design and significant Value Engineering (VE). Once the owner's vision was clear, we collaborated with our subcontractor and supplier pools to find alternatives that would achieve the desired aesthetic—and meet budget. The value-engineering efforts resulted in a project well below the original budget.
In Business Magazine – Commercial Design Award