E.J. Plesko & Associates Inc.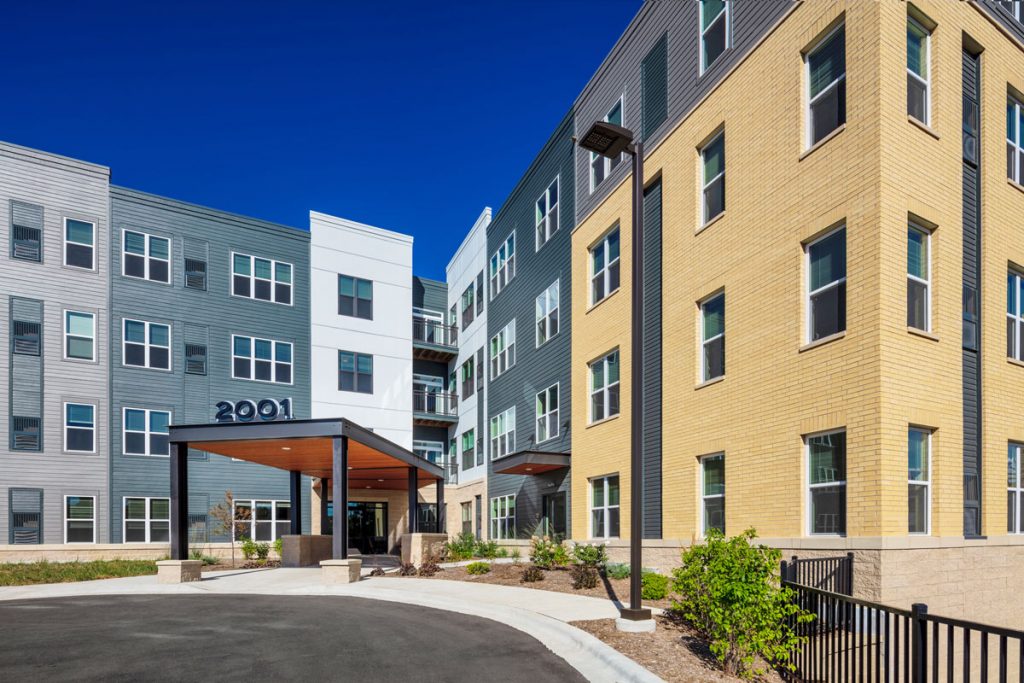 The Highline is a 55+ affordable apartment community in the rapidly growing Madison-metro city of Fitchburg. The four story, 160-unit apartment building is a mix of affordable one- and two-bedroom units. Amenities include a fitness room, community room, screened patio, in-unit washer and dryer, storage and underground parking.
Part of the funding for the project was provided by Wisconsin Housing and Economic Development Authority (WHEDA) resulting in design requirements and project goals:
Emerging Business. Project goal of 25% of total project cost to emerging businesses (Small Business Enterprise (SBE), Minority Business Enterprise (MBE), Women Business Enterprise (WBE), etc.)
Workforce Development. Project goal of 12 area residents. Project team was responsible for hiring 12 local individuals that were unemployed or under-employed.
Wisconsin Green Built Home Checklist. New construction initiative that certifies multifamily projects meet sustainable building and energy standards. 152 points.
The project team took these goals and planned to exceed each goal for both the owner and community's benefit. Below are the totals from the goals listed above:
Emerging Business. 31.7% of total project cost.
Workforce Development. 15 area residents.
Wisconsin Green Built Home Checklist. 445 points verified.
Stevens Construction is proud of the Highline project work completed with local emerging businesses and area residents to bring jobs and senior housing options to the Fitchburg community.
ABC-WI – Projects of Distinction – Silver Award