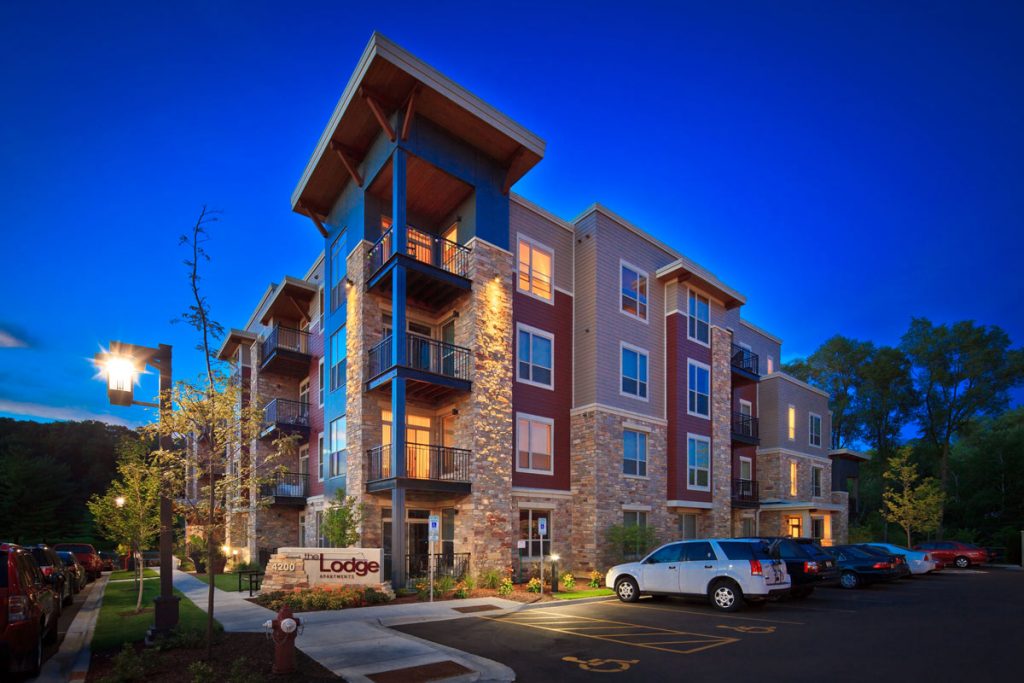 The Lodge at Walnut Grove is a 100-unit luxury apartment project, located in Madison's far west side. The project features two separate structures built in overlapping phases. The structures feature underground parking garages, a community room, common outdoor patio spaces, exterior balconies at 97 units and beautifully landscaped grounds.
The Lodge incorporates design elements distinctive of a Rocky Mountain retreat, with natural stone veneers, heavy timbers, and tastefully themed interior spaces.
The project started with the demolition of an existing commercial building to make way for the development. Concrete foundation and post-tensioned, elevated deck pours were sequenced by first completing the 64-unit building, then moving right over to the 36-unit building.