The Standard at East Library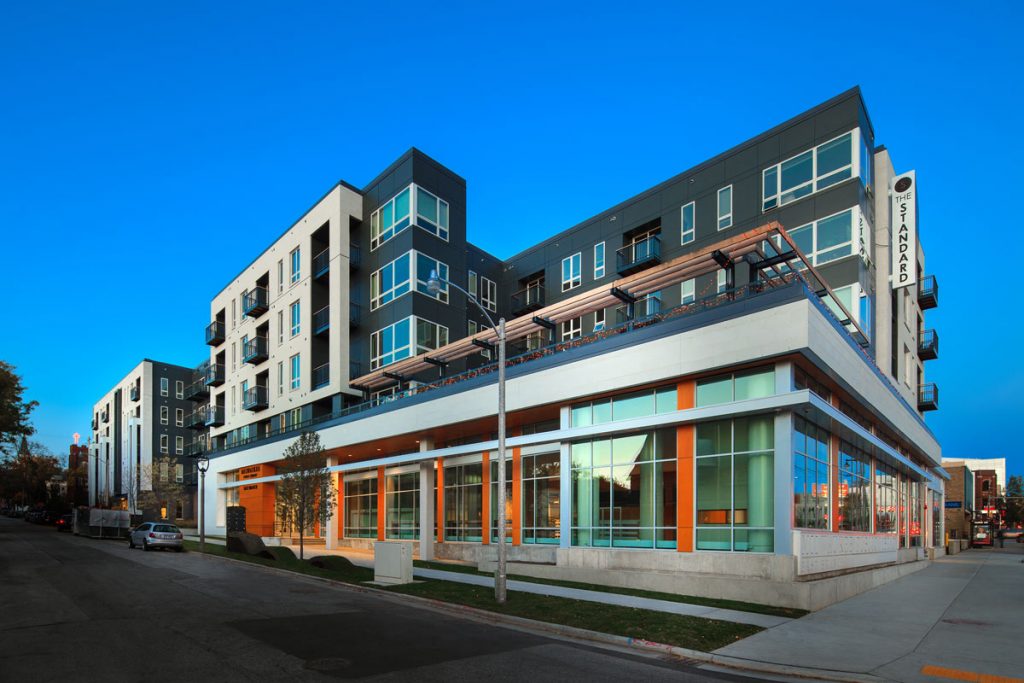 The Standard at East Library is a five-story mixed-use building located in the heart of Milwaukee's East Side, one of the city's most walkable and dynamic neighborhoods.
The former one-story East Library was demolished to make room for The Standard and the new 16,000 East Branch library, which is located on the first floor of the building. Atop the library resides 99 high-amenity apartment units including a fitness center, large rooftop deck, balconies, large windows and underground parking.
The building is constructed of a single-story post-tension concrete podium frame with underground parking and a four-story wood frame structure on top of the post-tension frame.
The Daily Reporter – Top Projects of 2014
2015 Best New Multifamily Development – Milwaukee Business Journal
2015 Mayor's Design Award – City of Milwaukee