4612 Hammersley Road Madison, LLC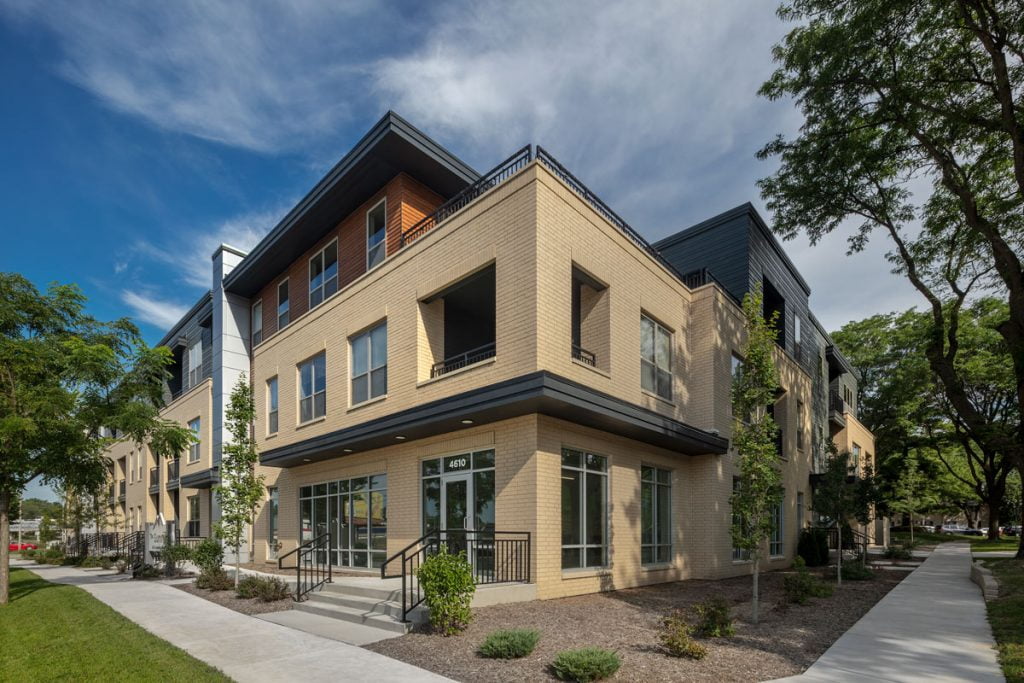 The Summit Residences are located on the near west side in the Summit Woods/Midvale Heights neighborhoods. The three-story, wood-framed apartments are built atop a post-tensioned cap above the underground parking garage. The exterior features a brick veneer and cement siding and has a fully adhered membrane roof.
The project included a rooftop terrace, fitness center and energy-efficient construction.