The Waterfront Apartments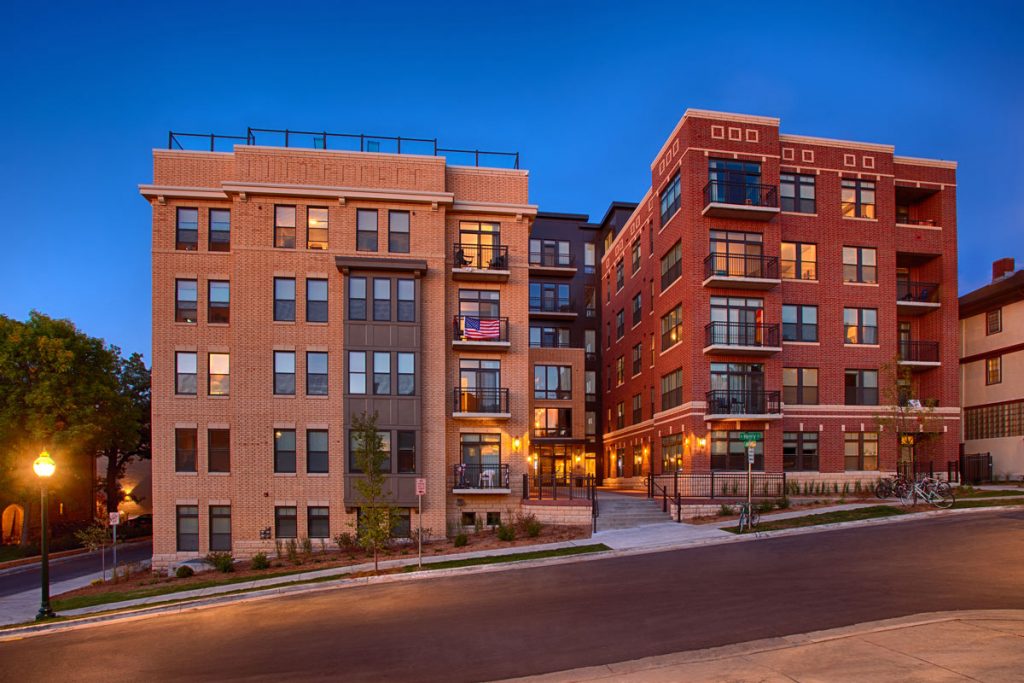 The Waterfront Student Living apartment project in Madison's historic Langdon Street district was a significant revitalization of the revered neighborhood. The project included the following:
A 121,202 sf, 71-unit apartment building on Henry Street
A complete renovation of an existing building at Iota Court along Lake Mendota, creating 37 apartments
A renovation of a historical multi-unit house on Langdon Alley
The largest challenge of the project was designing and creating a new building that fit into the fabric of the existing, historic neighborhood.
The final design included two levels of underground parking, which was capped with a concrete plaza slab that allowed a portion of the new building tower to appear as individual buildings. Breaking up the components of the tower and giving them varying exterior facades, as well as differing building heights with step-backs, allowed the new structure to blend in with the existing buildings.
The high-end student living apartment building includes an eye-popping rooftop pool and community space, adding to the vibrant community.
The Daily Reporter – Top Projects of 2014
ABC-WI – Projects of Distinction – Honorable Mention