Wellington Management Company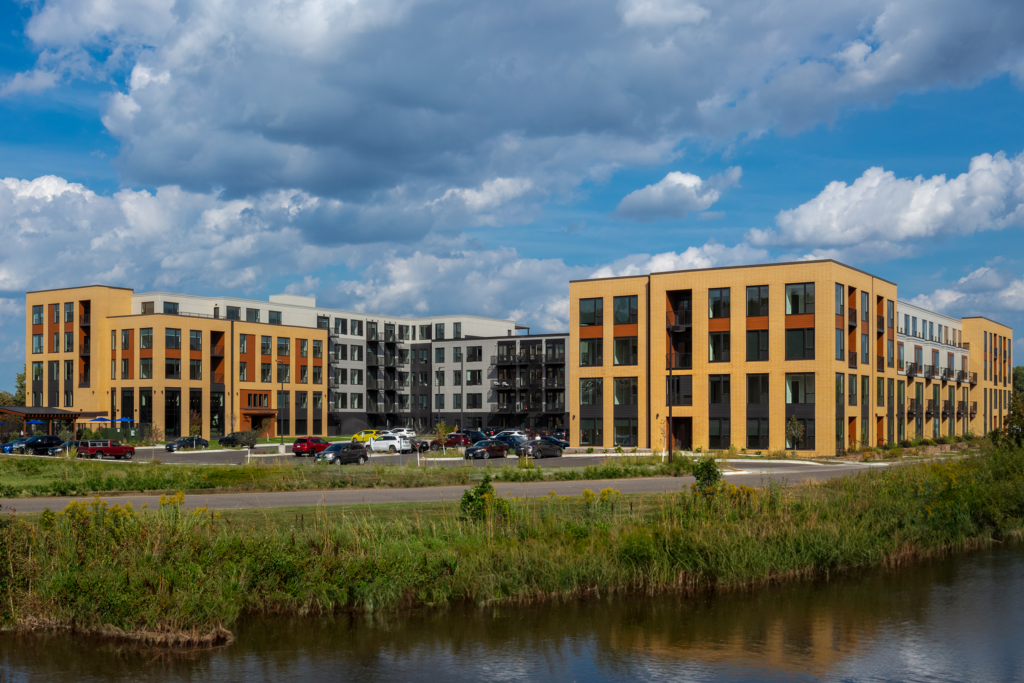 The Townline is located in the up-and-coming Opus Park neighborhood just 10 miles west of Minneapolis. The spacious five-story building spans an impressive 261,370 square feet and is home to 223 units. The apartment community features seven spacious common areas, each designed with a modern, open-concept flow to create inviting and relaxing spaces for all residents. Every unit above the first floor has a private balcony.
An array of amenities are also featured at The Townline including a first-floor lobby with a wet bar and fireplace, fitness center, Yoga room, saltwater pool, sauna and grilling areas.
The building's exterior is a showcase of skilled craftsmanship, featuring carefully designed masonry, eye-catching metal paneling and fiber cement siding that collectively enhance its unique character and overall appearance.