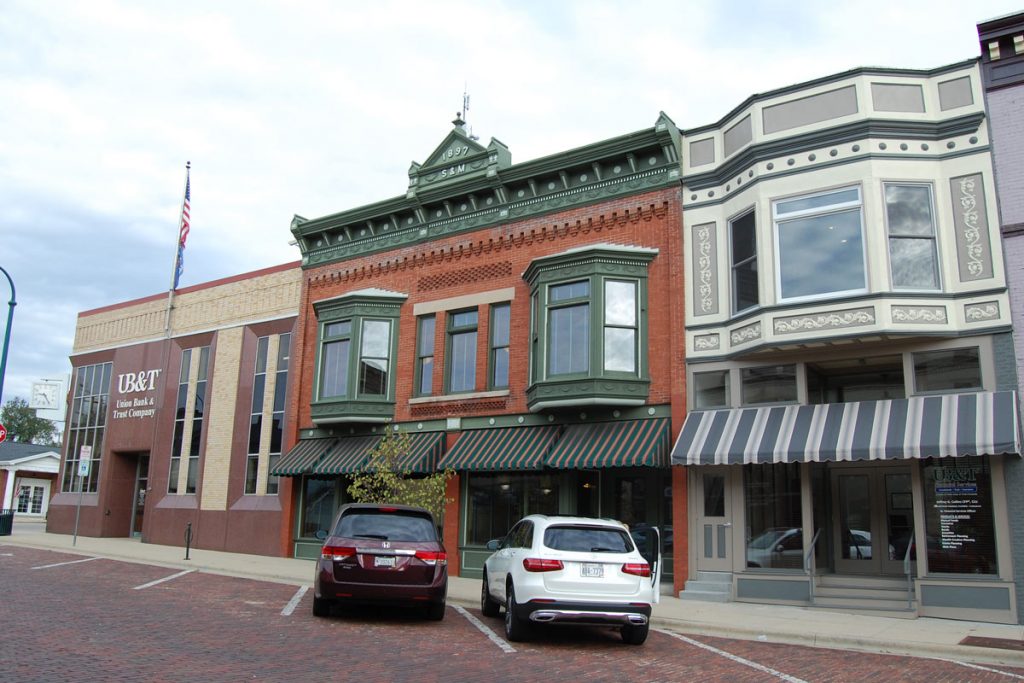 The Evansville, WI Union Bank & Trust (UB&T) remodel project focused on preserving the historic identity of the building next to UB&T, while also constructing new office space for UB&T that is a fluid addition to the bank's existing building. The State of Wisconsin Historic Preservation Office determined that most of the existing floor joists, flooring, exterior walls and associated plaster should remain to the maximum extent possible.
The interior work included re-finishing all historic maple wood flooring, new carpet, tile and wood flooring materials, new oak-paneled doors and trim, and the re-installation of the salvaged tin ceiling panels.
The "storefront" consisted of all-wood Marvin windows set in a steel-post structure that was wrapped in wood. The design and construction materials used for the storefront closely followed the direction of the Architect and the State Historical Society so that the end-product would look as it did in the 1880s.
The "basement" level of the building maintained the original stone foundation for half of the building and a crawl space for the rest. To support the construction, new footings and posts were installed in the basement, while helical piles were utilized in the crawl space. All floor joists were then reinforced with new dimensional lumber.
ABC-WI – Projects of Distinction – Gold Award
AGC BUILD Wisconsin Award