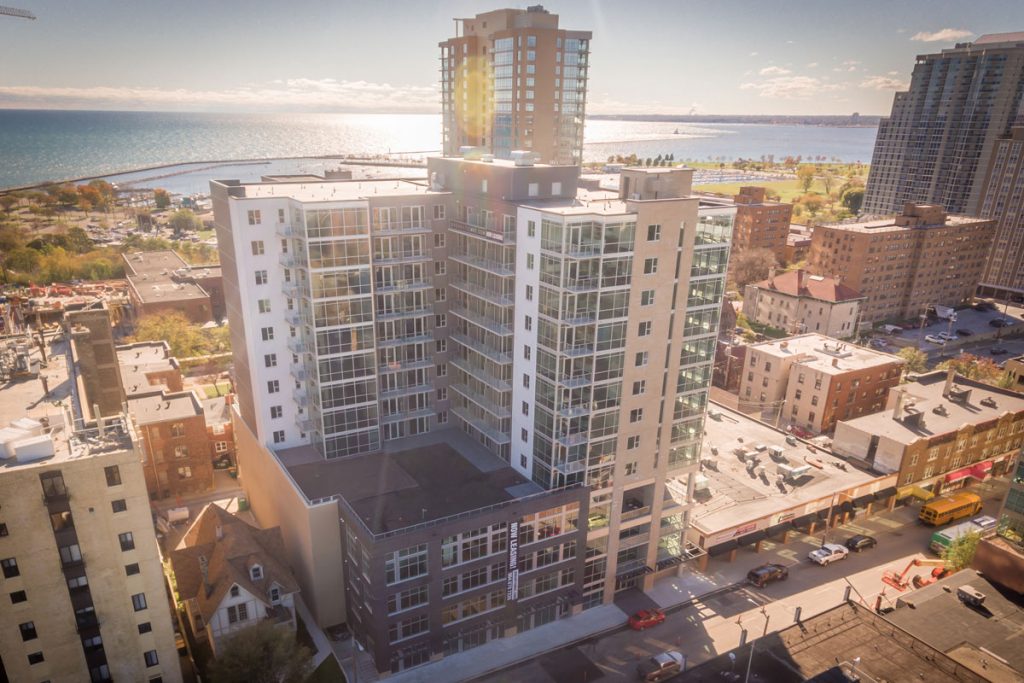 The Urbanite apartment development is located on the lower East side of Milwaukee in the popular Brady Street neighborhood. The 13-story, post-tension concrete high-rise has lavish amenities, personal balconies, floor-to-ceiling windows, and premium finishes throughout. The first five levels include a heated parking garage, lobby-level restaurant, office space and common spaces. Levels five through 13 are made up of 153 luxury apartments with stunning lake and downtown views.
The amenities for residents include a state-of-the-art fitness center and massage suite, as well as an indoor/outdoor community space with a kitchen, bar, outdoor grill kitchenette, outdoor and indoor seating, outdoor fireplace and an entertainment center.
On the fifth level, there is a green roof featuring lush green vegetation to give the residence a beautiful landscape, and a food garden used by the lobby-level restaurant to incorporate fresh food into the menu.
The Daily Reporter – Top Projects of 2018