E.J. Plesko & Associates Inc.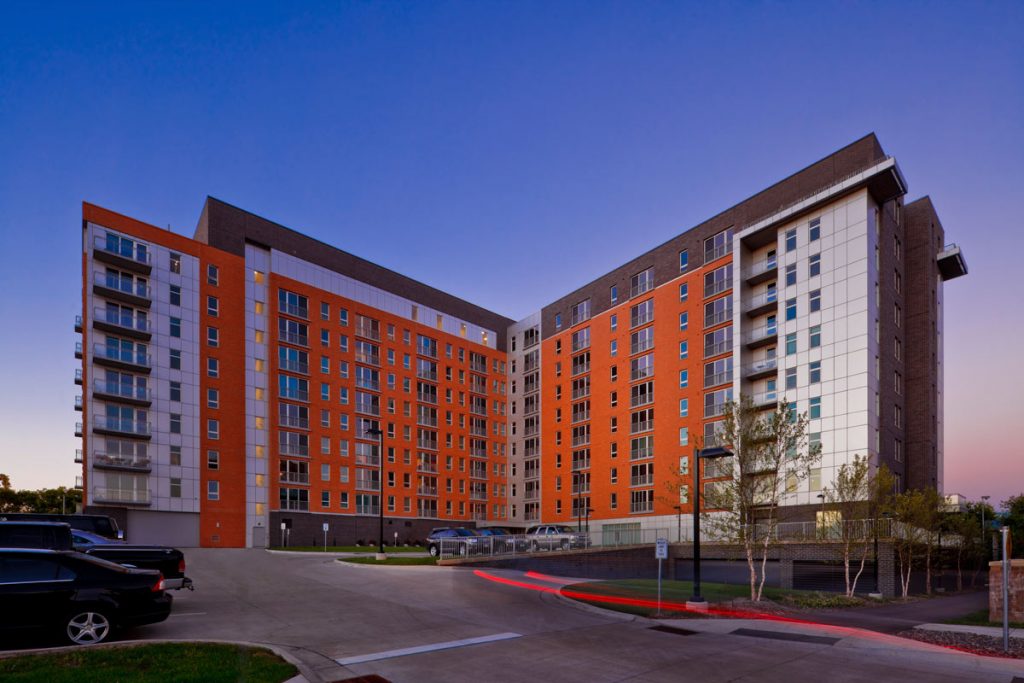 The Verge is located just minutes from downtown Minneapolis in the beautiful inner suburb, St. Louis Park. The Verge is "where the city meets the Park".
The LEED registered multifamily building stands 10 stories tall. The structure is built of post tension concrete with one and a half levels of underground parking.
Amenities include rooftop terrace with fire pit and lounge area, club room with culinary kitchen, pet spa and fitness center.