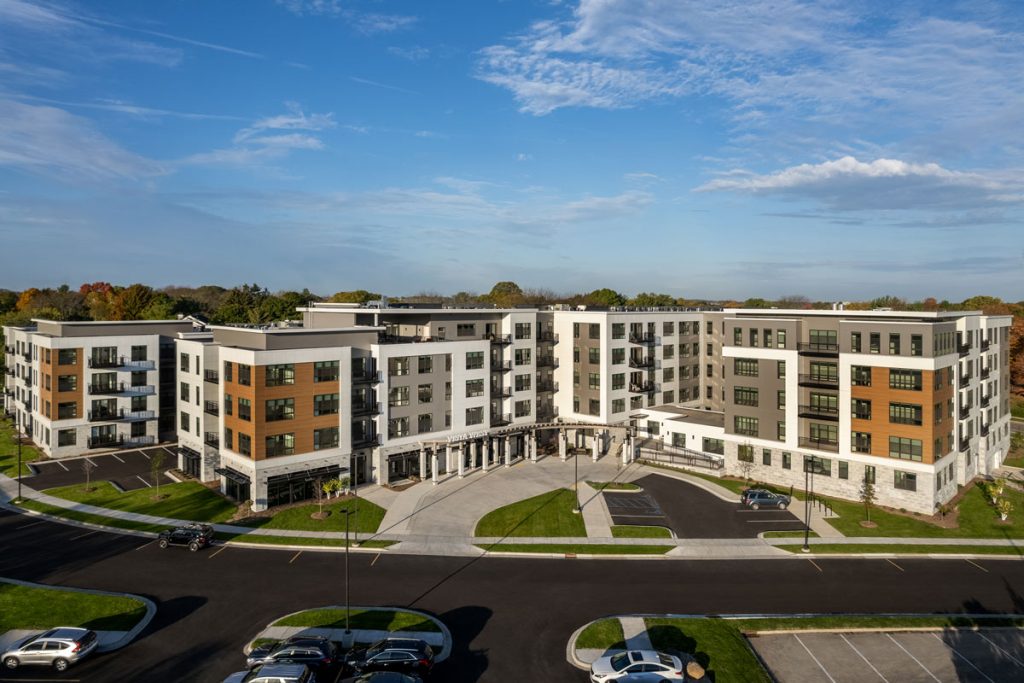 The Vista West project provides a modern senior living option with design features that support aging in place. The campus offers independent living, assisted living and memory care apartments as well as central common and activity spaces.
The building construction includes underground parking with post-tension slabs at the first and second floors, non-combustible metal framing construction between post-tension slabs and four stories of wood framing on top of the post-tension slab.
Approximately 30% of the project was completed with self-performed labor, including building post-tension concrete work, window installation, wood framing and all finish carpentry.
ABC-WI – Projects of Distinction – Gold
The Daily Reporter – Top Projects of 2021
In Business Magazine – Commercial Design Award